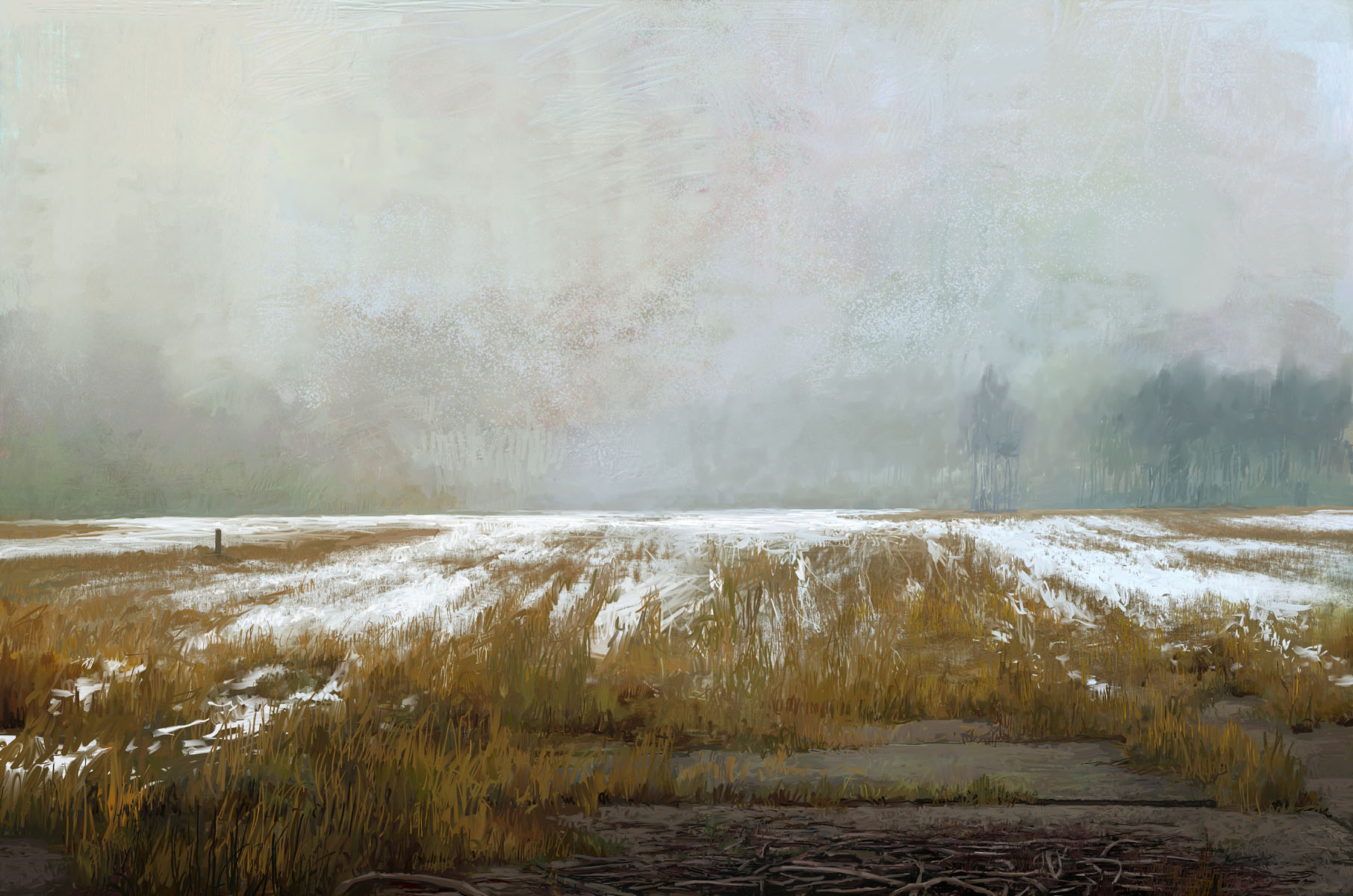 POSTCARDS FROM THE ZONE
Postcards From the Zone are series of landscapes from a place where humans once were.
The concept of Zone goes back to Roadside Picnic book by Strugatsky brothers. But you can think about the Zone of Exclusion around Chernobyl in Ukraine, too.
The series have been going since 2008.
I
For most of the works in the series I happen to mix traditional and digital painting. I start with a quick, small size acrylics painting on a board, then I finish it off digitally. Real painting provides a rich texture to start with that is hard to achieve with digital tools. On the other hand, I find digital painting much easier and faster for detailed work.
This is the very first image created in the series. Read more on a process behind it on Marshland.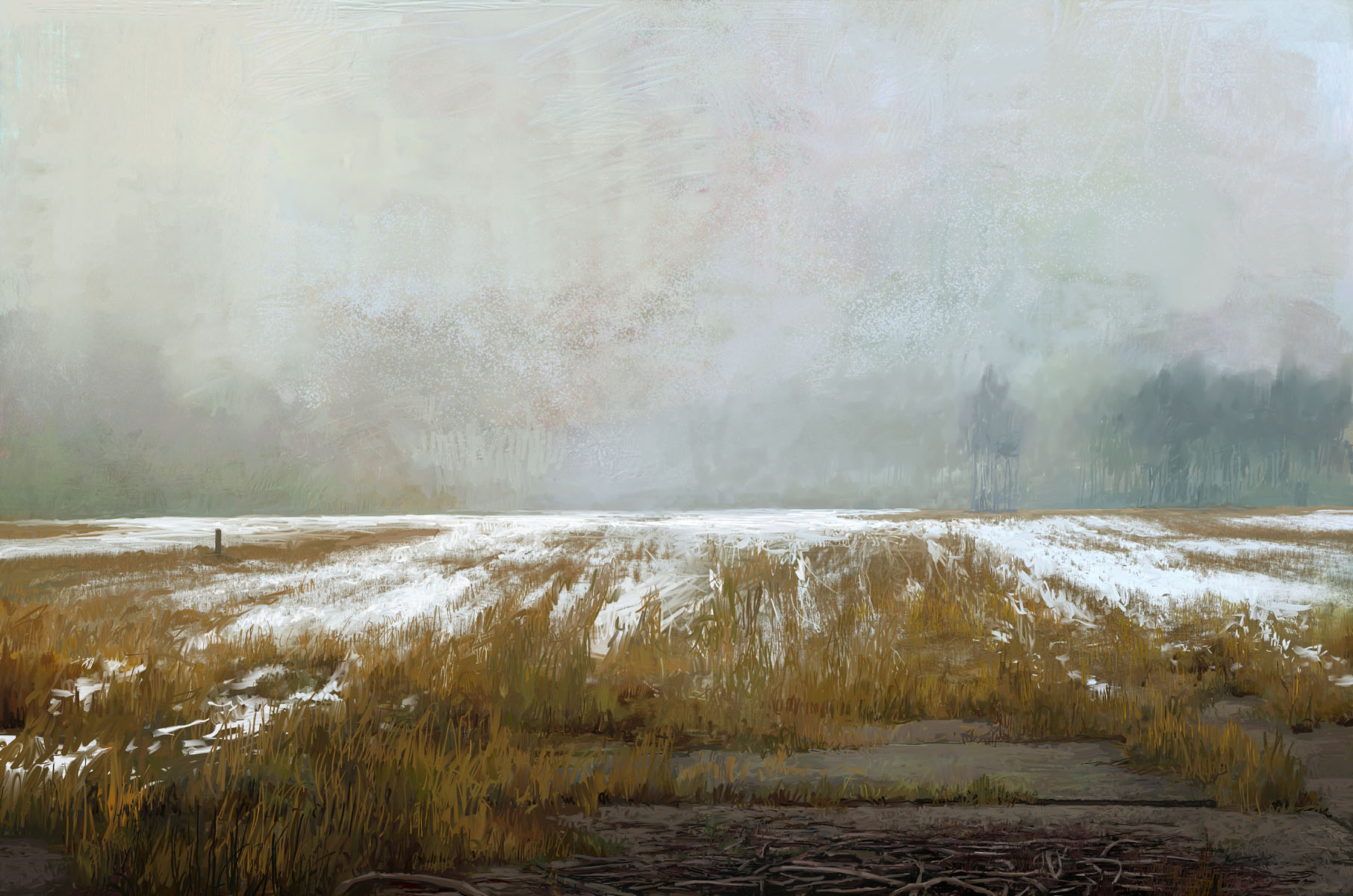 Acrylics on canvas, 120x100cm, 2009
Acrylics on canvas, 120x100cm, 2008
Acrylics on canvas, 120x90cm, 2009
Acrylics on canvas, 90x90cm, 2008